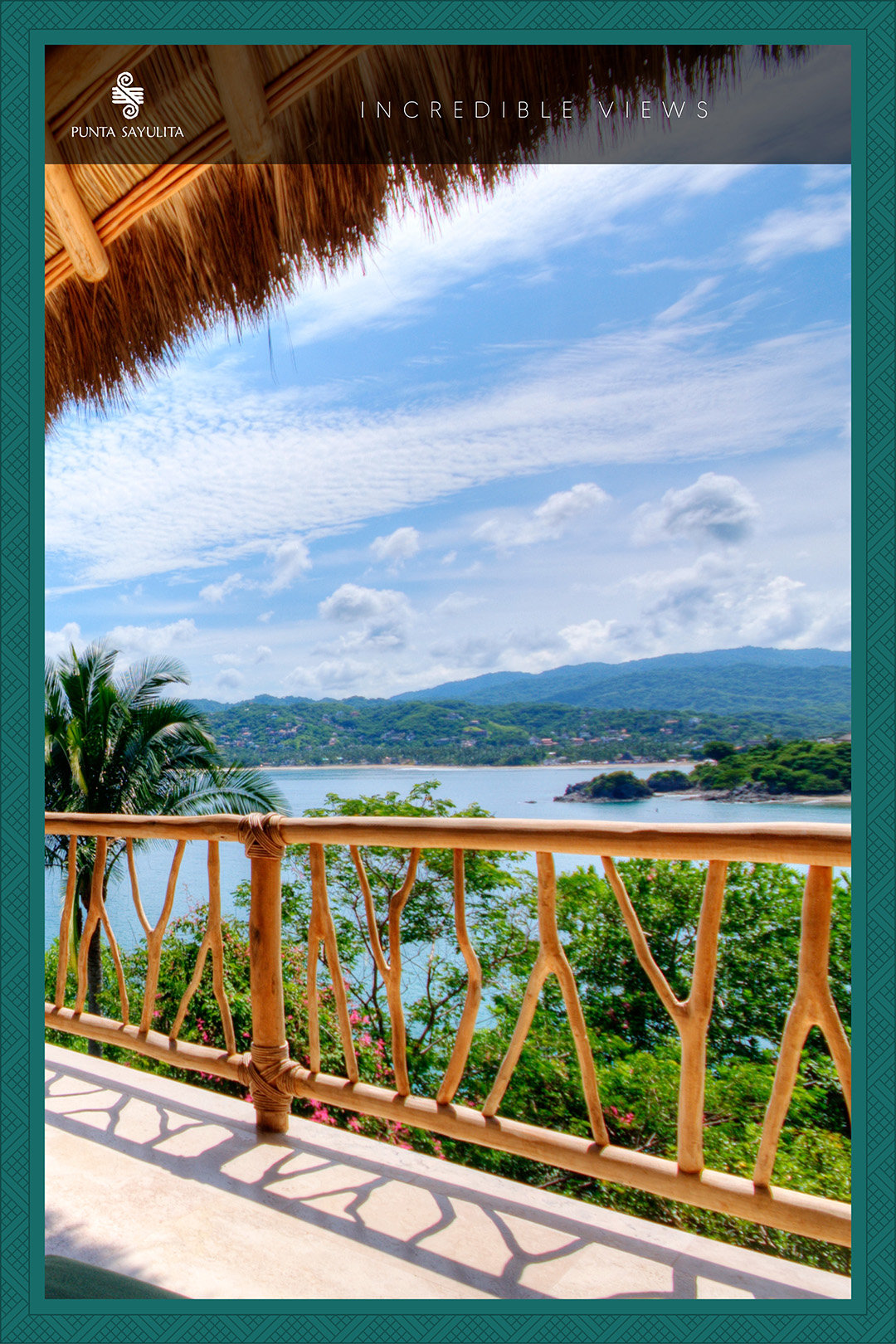 LIFESTYLE
Luxury and Nature
Punta Sayulita is a unique concept that harmoniously integrates the natural landscape with each of the residences designed. The experience is magnified through luxurious finishes and the use of materials that blend with the surroundings, allowing residents to enjoy incredible natural landscapes.
In Punta Sayulita you can enjoy luxury, absolute privacy and at the same time experience the lifestyle and charm of a magical town. Experience a taste of Mexico at one of the many open-air cafes or restaurants that offer a friendly atmosphere for couples and families in Sayulita.
AMAZING 360 DEGREE VIEWS
By limiting the number of residences to only 62, the nature that surrounds them has been conserved
to be able to enjoy exquisite views of the surroundings.
Punta Sayulita has been designed to include numerous locations to socialize without losing privacy, the designs of the palapas and spaces allow 360 degree views of nature, ocean, beach and jungle.